The Largest Student Work Readiness
and Recognition Programme in the Country!
Youth unemployment is over 60% in South Africa, and globally, is forecast to reach 50% by 2025. The GradStar programme democratizes employment and upskilling opportunities for graduates.
To this end, we have developed a unique journey for both graduates and recruiters.
STUDENTS EMPOWERING THEMSELVES
Students can connect with other like-minded students across Africa and the globe, building their future professional networks.
Students can alo be seen by potential employers.

EMPOWERING
RECRUITERS
Recruiters can effortlessly search and match with the ideal candidates, improving equality of opportunities for the most globally remote and economically marginalised, and simultaneously giving recruiters the best pool of candidates to start their Graduate programmes with.
CONTINUOUS SUPPORT &
GROWTH
Students can improve their readiness for the workplace by attending career guidance seminars and webinars hosted by the employers, who in turn can attract the right type of candidate to apply to them, knowing that GradStar candidates attend work readiness programmes and have improved soft-skills.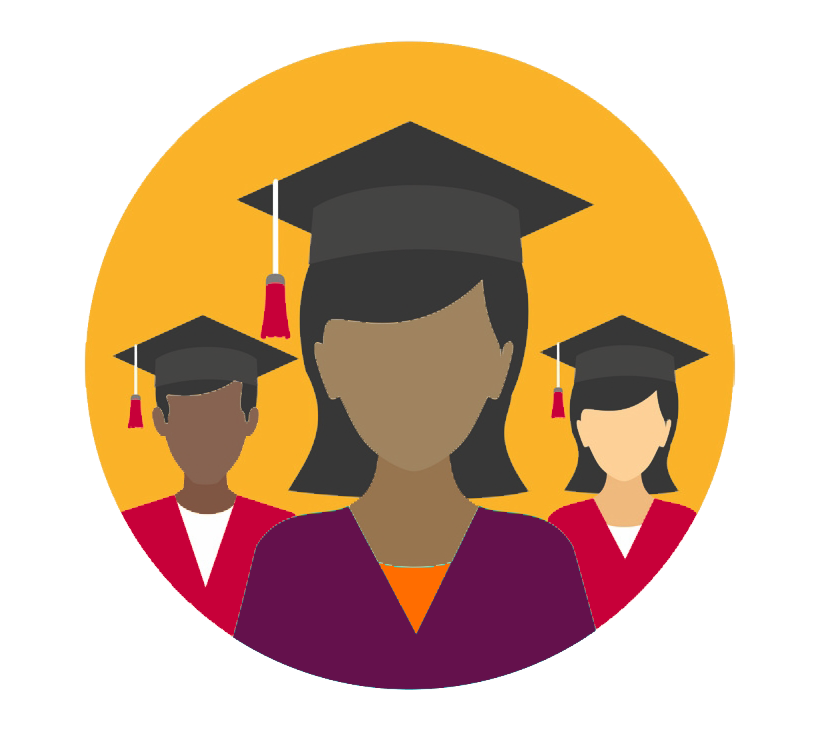 Enter their personal, academic and demographic details

Introduce themselves and

maximise

networking with the




social walls

Expand access to opportunities and enhance exposure to




employers across verticals
Create the company profile

Search and match with unlimited saved searches to locate suitable




candidates

Connect with matched students through email, social wall or

chat

Host events and webinars to prepare the student for the workplace
GradStar App has already been adopted by various companies including: